Yuneec Breeze, Your Flying Camera
Yuneec Breeze is a mini RC drone with 4K ultra-high definition camera. It can capture aerial photos and videos of your daily adventures effortlessly. With compact and portable body, it is convenient to carry when you go out. In this article, I will tell you more about it. And the content involves designs and shows, features, Breeze Cam App and specifications.
Designs and Shows
It has a dimension of 196 x 196 x 65 mm and it weighs 385 grams. At just under one pound, it is ultra-light and compact. Besides, foldable propellers combined with an included carrying case, it is compact for easy transport. It is suitable for both outdoors and indoors flying. If you fly it indoors, its unique designed propeller protectors will prevent the propellers from coming into contact with other objects.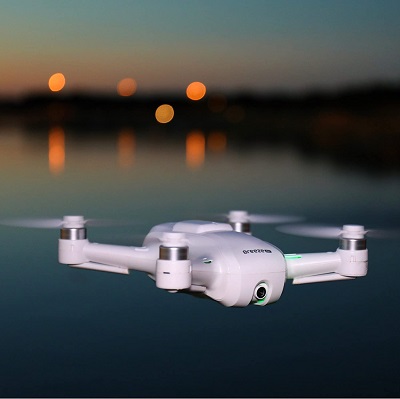 Features
The obvious feature of Breeze is that it is configured with a 4K ultra high definition camera. It provides the 13 megapixels still images shooting and a live 720 HD live stream of your flight on your smart device.
Moreover, it creates five automated flight modes to allow you to focus on capturing the most epic content or yourself instead of controlling the drone. The five flight modes include Pilot, Selfie, Orbit, Journey, and Vision Track.
In addition to, it provides safe flight with GPS sensor. And the optical flow and infrared positioning sensors allow it to hold the position both indoors and outdoors. Combined with the auto-landing and auto return-to-home features, it is easy to operate.
Breeze Cam App
Breeze is controlled by your iOS or Android devices with the Breeze Cam App. Depending on this app, you can manually control the drone via your device. Or you can set the automated flight mode to make it follow you and take photos. Also, you can edit the photos via this app. Most importantly, it offers the convenience of easily and instantly sharing your photos and videos to your favorite social media.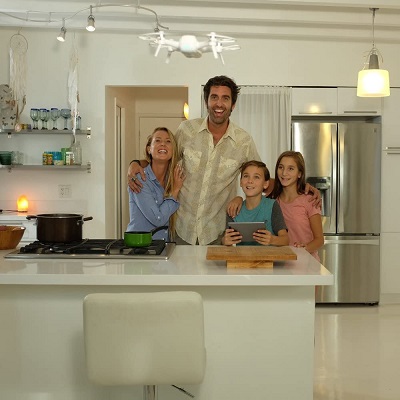 Specifications
Brand Name: Yuneec
Item NO.: Breeze
Color: Red
Copter battery: 3S 11.1 V 1150mAh LiPo Battery (included)
Flying time: up to 12 minutes

Maximum flying height: 80m
Maximum horizontal speed: 5 m/s (limited by software)
Maximum climbing speed: 1 m/s
Take off weight: 385g
Dimensions: 196 x 196 x 65 mm

Summary
Yuneec Breeze is a funny RC drone. You can shoot your photos and videos with high-clear effect, and quickly send them to your social media, sharing your adventures with your friends. If you like it, you can have a try!
Shop online at best prices in Tomtop.com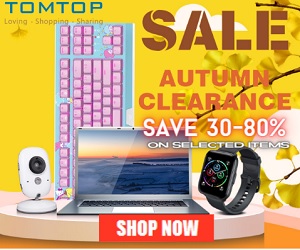 Tomtop is a reliable wholesale and retail online shop with Diverse & High Quality Products where you can buy Products at Best Price and Free Coupons! Visit Tomtop.com for video games, computer accessories, mobile phone accessories, clothing, home and garden items, jewelry, media player, car accessories, RC models & accessories and so on.
Tags :
TOMTOP