Childhood Full Of Speed And Adventure With The Hot Wheels Cars
Not only little ones but also adults are fond of these wonderful die-cast toys.
Hot Wheel is a famous brand of die-cast toy cars. It was introduced by the American toy company Mattel in 1968. It has been more than five decades that these real like cars have ruled the hearts of every car lover. This adrenaline-fueled vehicle play has ignited the challenger spirit in every child. The company manufactures the most outrageous and innovative car and track system.
Hot Wheels cars came to being when the Mattel co-founder Elliot Handler challenge his team to design something cooler and performed well than anything in the market. The design team answered it with the best trackable toy car.
In the below article we will know about some of the most loved and amazing toy cars from the above-mentioned brand.
Competitors must be aware because Hot Wheels Monster TrucksRev Tredz trucks with massive tires are ready to crush the competition. This features awesome deco's and a powerful flywheel motor. This truck creates ferocious wheel action for rolling over obstacles. Bring this massive vehicle home and welcome great storytelling fun.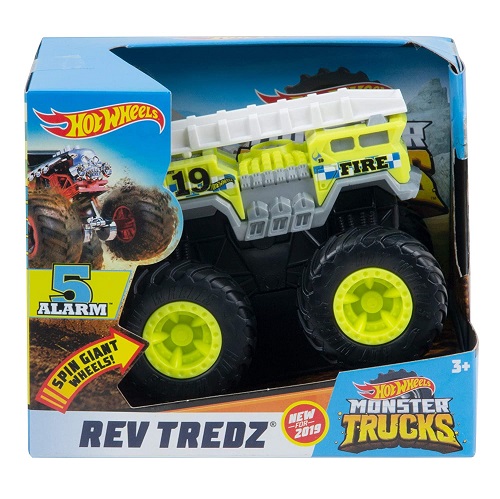 This set is full of fun. This Hot Wheels track challenges little ones to launch their cars into their basket and then to spill their friend's car for the win. The set includes 2 launchers, 2 buckets, and a crash zone. Kids should keep on landing cars in the bucket to tip the scale in their favour. The player who scores to 2 more cars in the buckets than their opponents wins the game.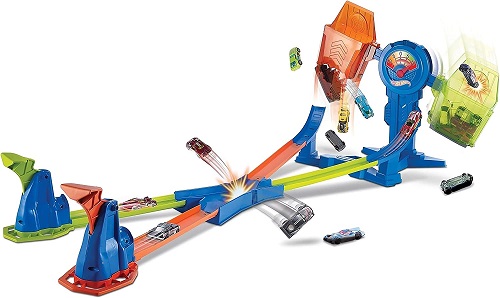 Hit Hot Wheels city with this super-sleek rig. This rig comes with 3 Hot Wheels 1:64 scale cars. Kids will enjoy sending their cars flying with this cool transporter. The rig transporter includes a built-in, kid-powered launcher. It also has a storage place for up to 14 Hot Wheels vehicles.


Kids can now explore the city of Hot Wheels on these moulded track set that offers a ton of push-around play. The set also has multiple orange tracks and multi-level car-themed fun. Each of the track set offers kids to engage with multiple Hot Wheels cars at once. With this amazing assortment, you can connect and expand the experience to a world of customizable road and track fun.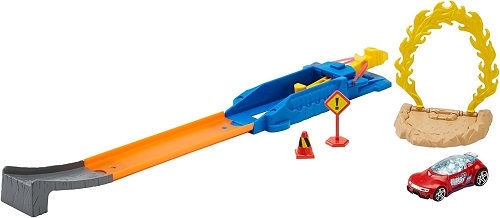 With your die-cast toy cars, you can celebrate the world of entertainment. These 1:64 replicas of popular vehicles from your favourite properties like Batman, back to the Future, Forza and Grand Turismo will make your dreams come true. All these iconic vehicles from the movies are immortalized in this amazing assortment of twenty exclusive models for the adult collector.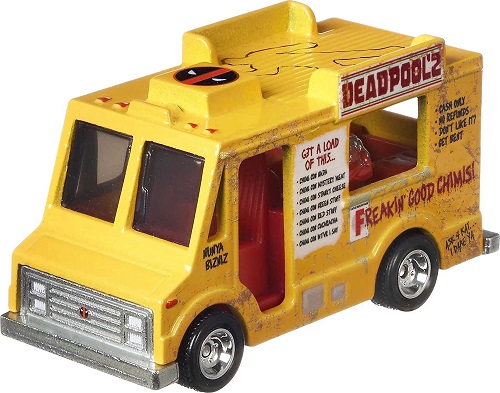 The brand has always taken the challenge as its core priority. Hot Wheels believes that the brand provides through competition, creativity and experimentation helps kids in every aspect to build the skills and confidence they need to take on the world.
Shop Your Affordable Outdoor Gear And Clothing at OutdoorMaster.com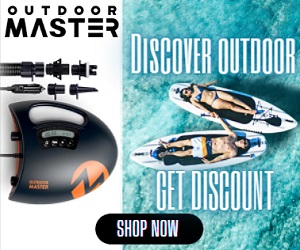 OutdoorMaster offers varieties of outdoor sports products with excellent quality, latest gear technology, and nature-oriented design to bring an enjoyable and satisfying experience for their customer. They provide diversified high-quality gears for individual outdoor sporting needs and to explore the world by experiencing different outdoor sports with maximum performance. Visit OutdoorMaster.com for the latest products, special offers and enjoy they free worldwide shipping on all orders.
Tags :
OutdoorMaster