Must Checks Before Buying A Balance Bike
Balance bikes are much better options over training wheels and tricycles. Children who start off with balance bikes have an easier time learning because they focus more on balance than they do pedaling and this gives you a good start that will not require a transition later as it would otherwise be the case with other bikes.
The bikes simply skip the training wheels making it possible for the young ones to go straight to standard bike riding. But for your child to enjoy the best riding experience, you must get it right with your balance bike selection. There are key areas that you should check out before making your purchase to get the best one for your child.
Bike weight
The weight of the balance bike should match your child's weight otherwise it will be difficult for them to handle it properly. It should neither be too light or too heavy for the child; let age and build of your child guide you into making a safe selection.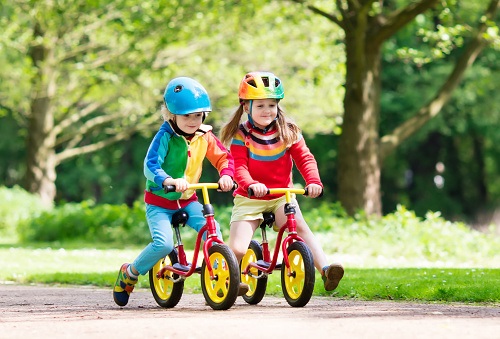 Bike frame
The balance bike frame materials can vary greatly and each comes with pros and cons. Some of the most popular materials for the balance bikes are steel and aluminum, but you can also find frames that are made from wood and composite materials. When out buying a bike for your child, take the time to check out material options considering the pros and cons of each as guide to the best. Apart from durability, think about how heavy the frame material makes the bike and care and maintenance requirements too.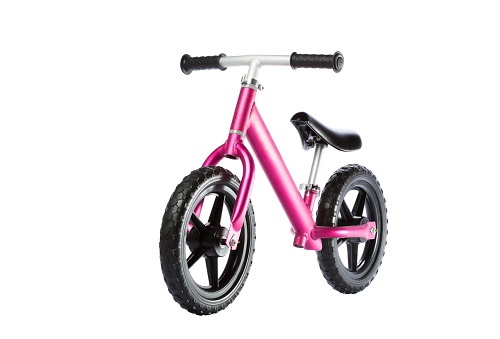 Bike tires
Balance bikes come in varying tread patterns as per the tires. Think about riding environments and conditions your child will be riding on when making your selection because some are better for pavements whereas others are designed to offer increased tractions on natural surfaces and dirt surfaces. Tires that are functional for any given surface may be best so you do not end up limiting your child's riding fun. The major options you have with the bike tires are solid rubber, air or pneumatic, EVA foam tires and honeycomb tires which are relatively new but gaining rapid popularity.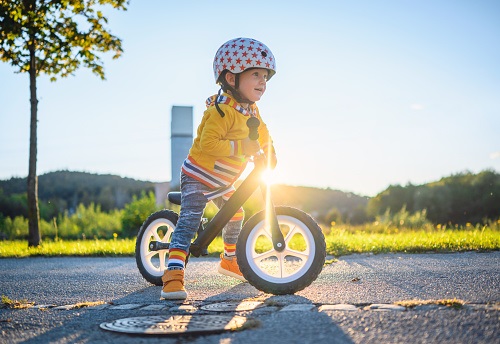 Seat height
The correct seat height cannot be ignored if at all kids are to remain comfortable during their rides. Always get a proper seat height or go for adjustable features that make it possible for you to make adjustments to suit your child even as they grow. Review the bike you are about to buy so you know of any adjustability features or add-on option to lower or extend seat height as appropriate for your child.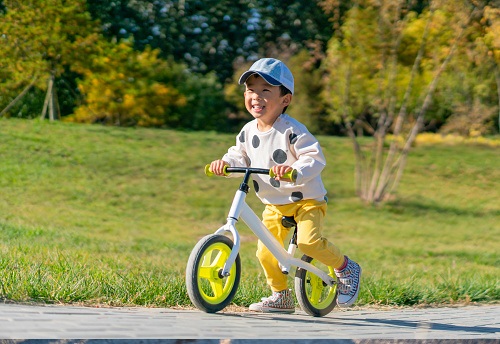 Handgrips
They should protect and keep the tiny hands comfortable. A handgrip that comes with protective rubber and cushioned end is always a better choice because of the ability to absorb impact and protect against pinching during a fall. If you are buying the balance bike for younger children, then a smaller radius grip is most suitable.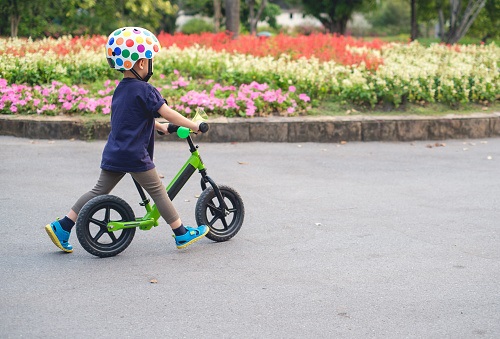 Shop Your Affordable Outdoor Gear And Clothing at OutdoorMaster.com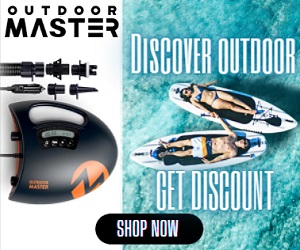 OutdoorMaster offers varieties of outdoor sports products with excellent quality, latest gear technology, and nature-oriented design to bring an enjoyable and satisfying experience for their customer. They provide diversified high-quality gears for individual outdoor sporting needs and to explore the world by experiencing different outdoor sports with maximum performance. Visit OutdoorMaster.com for the latest products, special offers and enjoy they free worldwide shipping on https://www.golfsbeststores.com/ all orders.
Tags :
OutdoorMaster